Biography of Dawson Spano, President and CEO of Profiles in Wood, Inc.
Mr. Spano was born in Baltimore Maryland in 1957. His father served in the Air Force which meant he traveled all over the world as a child. He spent most of his later childhood in a very rural part of southern New Hampshire with only 15 students (from Brookline) in his high school graduating class (1975). He graduated from the Florida Institute of Technology in 1979 and went to work for a small Aerospace company in Florida designing ground, sea and space deployable communication systems. In 1999 he became the senior engineering manager of the Mechanical Engineering department. After several years in that position he went back to new business design with assignments in the Mediterranean and finally back home working on the Joint Strike Fighter program as the mechanical systems engineer. He "retired" from the corporate world in 2003 to manage Profiles in Wood, Inc. full time.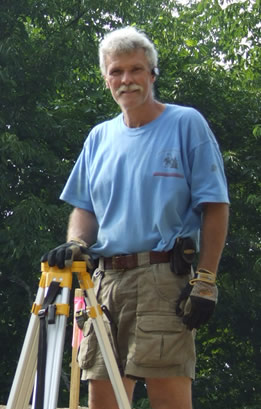 Mr. Spano has a BS Degree in Engineering, has several patents and is the President and CEO of Profiles In Wood, Inc. which holds a North Carolina Intermediate Residential Contractor's license. He is an elder in the Presbyterian Church of America, (Hazelwood Presbyterian Church), chairman of the Missions Committee and has been on a short term mission trip to Romania. He served on the Haywood County Tourism Advisory Commission. He is currently on the board of the Haywood Home Builders Association (past president) and serves on the Haywood County Sediment and Erosion Control Board. Dawson is an NAHB Certified Green Professional, NC Accredited Builder, Certified Aging in Place Specialist and a Certified Lead Renovator.
Profiles In Wood, Inc was originally incorporated in Florida in 1989. The Corporate Headquarters were moved to North Carolina in 2004 where it is now incorporated. The Corporation has a North Carolina Intermediate Residential Contractor's license. Alfy Spano, his wife, is the Vice President and Chief Financial Officer. She also has her Broker/Real Estate license and is currently affiliated with Remax Mountain Realty Waynesville, NC.